About Us
Meet the Team
PMI Greater Milwaukee is a full service real estate asset management company that provides professional property management and real estate brokerage services. We provide both residential and commercial property owners with the highest quality property management services using state-of-the-art technology to keep them informed of how their investments are doing in real time, while providing tenants of these properties real time access to maintenance requests and billing.
PMI Greater Milwaukee is dedicated to providing our clients with excellent customer service by maximizing owner profitability while preserving their investment in real estate. At PMI Greater Milwaukee, we make property management, manageable! Residential management includes single family homes, condos, town homes, and multi-unit structures. Commercial projects include office buildings, retail centers and industrial space. We are a full service property manager, which means we offer tenant screening and leasing as well as monthly rent collection, property maintenance coordination and financial reporting.
Our office is locally owned and independently operated. We are part of a larger franchise that has been perfecting and changing the property management industry for over 20 years. The experience PMI has gained worldwide… truly reflects within our service offerings on a local level.
The key to our success is not only providing prompt, friendly and professional services to our property owners and their tenants, but also understanding that your property is an important investment in your future as well as ours. We not only strive to increase the value of your asset over time, but we also help you set the maximum rent possible so each month you grow in your investment.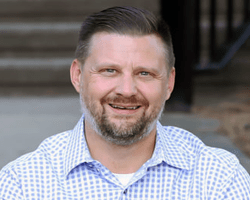 Michael Baron President / Managing Broker
Our fearless leader Michael has been a licensed real estate broker since 2006, currently possesses his CMCA certification and has been an Investment Real Estate Professional for over 20 years. He is also a private pilot, father of two beautiful girls and extremely passionate about real estate. In his free time he regularly enjoys flying, skiiing, hunting, diving, snowmobiling and riding Harley- Davidson motorcycles. In addition to those activities he enjoys being an avid cigar aficionado.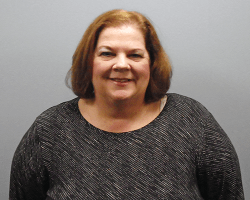 Jody Kelly Receptionist / Resident Support
Jody has worked in customer service for over 30 years and loves working with people and all facets of the public. She is experienced working in the retail, restaurant and financial industries as well as in property management. She is a truly dedicated worker who also enjoys her granddaughter's volleyball games, gambling at the casino, cooking meals in addition to enjoying quality time with her family and friends.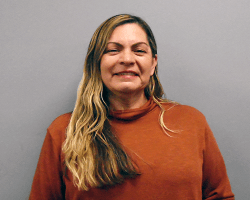 Monica Steller Residential Property Manager
Monica joins PMI of Greater Milwaukee with over 20 years of experience in the property management industry ranging from managing residential rental units as well as condominiums throughout the state of Wisconsin. She is a lifelong resident of Milwaukee and is a very proud alumna of Riverside High School. Family is everything to Monica and her greatest joys in life come from her daughter Alana who motivates her every day. She is also incredibly close with her 77 year old father who regularly enjoys his time at home with the animals and eating Monica's homemade cooking. In her free time she enjoys camping, fishing, cooking and spending time with family and friends.